Reply To: Check Cashed Date and Approval Date?
NFA Tracker
Blocked
Join Date: 09/27/2016

Because people enter in bad data. This is something that we are working on fixing. Take a look at the bad dates that people enter.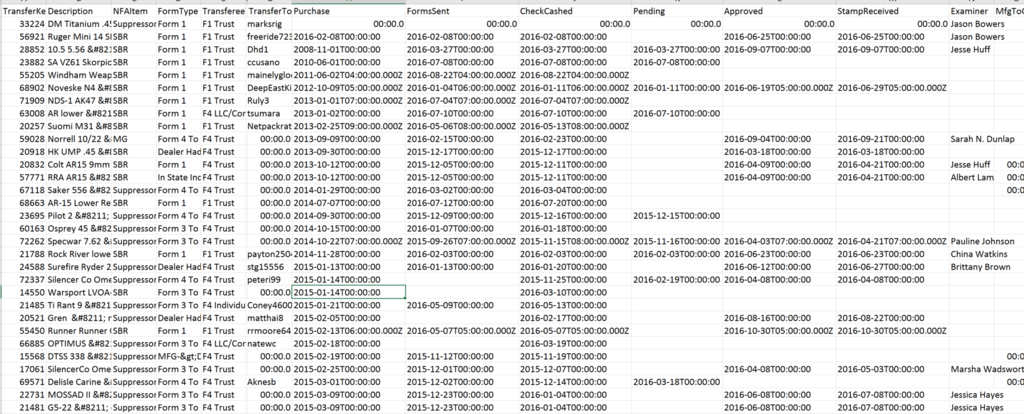 This reply was modified 6 years, 4 months ago by

NFA Tracker

.